e-Peas

E-peas S.A. is a fabless semiconductor company aiming at developing ultra-low-power high performances circuits such as energy harvester interfaces, microcontrollers and image sensors, to ease the deployment of maintenance-free, easy-to-use and reliable sensor nodes by increasing their battery lifetime and ultimately making them energy-autonomous.
E-peas has successfully developed its "AEM" high efficiencies energy harvesting PMIC, compatible to various kinds of energy sources, from Photovoltaic, Thermoelectric, Piezoelectric to RF. Its unique design not only offers the most effortlessly design using smallest possible size but also low power conversion losses to ensure no energy is ever wasted.
To learn more about e-peas and its pioneering products, contact our product representatives or visit e-peas website.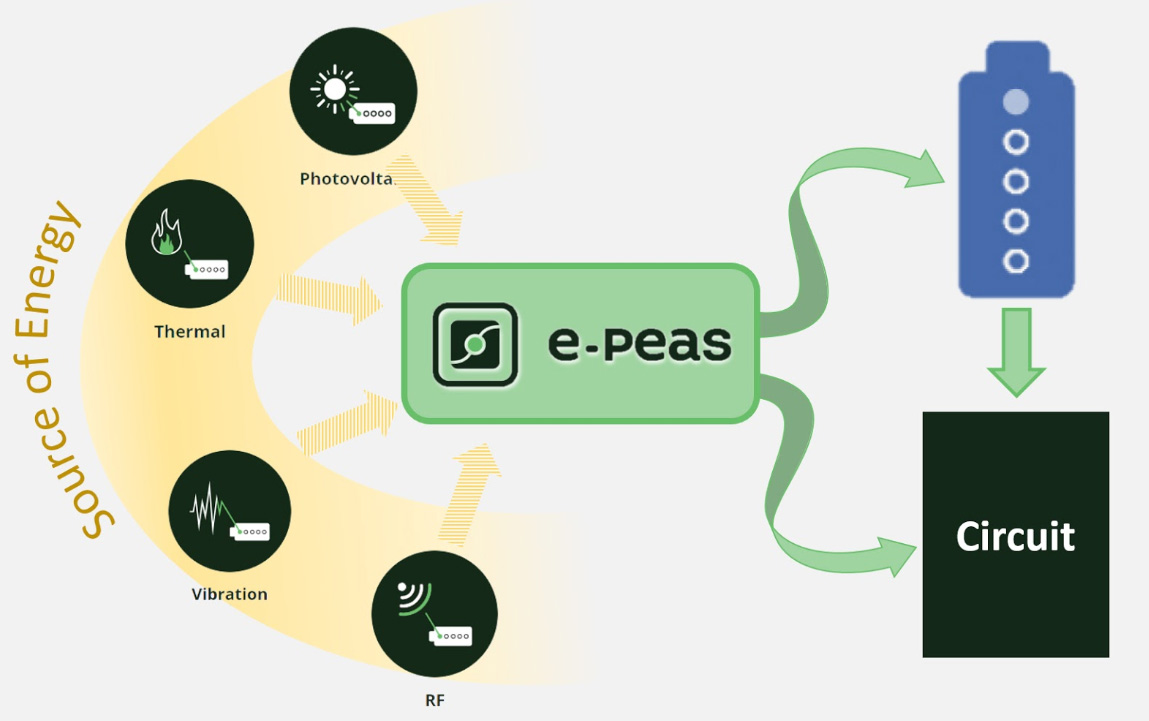 Watch the video below to catch a glimpse of what e-peas' energy harvesting technology has to offer:
And listen to Geoffroy Gosset, e-peas' founding CEO, explaning the benefits of e-peas technology:
To learn more, visit e-peas website: http://www.e-peas.com or contact any of our following representatives: