Hawyang & Inova Presence at the Digital Intelligent Vehicle Electronic Development Technology Seminar 2019
2019. 08. 19
On 16th August, 2018, Hawyang Semiconductor along with
Inova Semiconductors
attended the
Digital Intelligent Vehicle Electronic Development Technology Seminar 2019
jointly hosted by a prestigious industry media Micro-Electronics (新電子) and Mentor Graphics, a Siemens Business, in Cixi, China. Cixi is located in the Hangzhou Bay Economic and Technological Development Zone in Ningbo, Zhejiang Province right at the Yangtze River Delta adjacent to Shanghai. It is also home to a mature automotive industry cluster and hosts OEM heavyweights such as world-renowned Geely Automotive, whoseresearch campus is precisly located in the center of the zone.
In this seminar, we gladly received Mr. Thomas Rothhaupt, the Sales and Marketing Director from
Inova Semiconductors
, who delivered a speech entitled "
In the Era of Connectivity for Automotive Light & Vision
," where more than 200 industry professionals learned and become acquainted with
APIX3
and
ISELED
the novel German solutions Inova has offer to the next generation automotive connectivities.
APIX3
is a industry breakthrough where auto-grade video transmission bandwidth has now been finally upgraded to 12 Gpbs. All signals including video, audio, data and diagnostics can all be transmitted afar bi-directinoally through one single cable.
ISELED
, on the other hand, is a disruptive solution to automotive RGB LED light controls, which solved the long-standing headache designers had with bulky wiring and limited light effects using existing technology. The new ISELED protocol can now seamlesly connects new-generation vehicle communication protocols to embed various light effects, eventually achieving dynamic user experiences in multiple applications from funtional safety to enhanced driver/passenger experiences.
To learn more about what was covered in this event, please visit: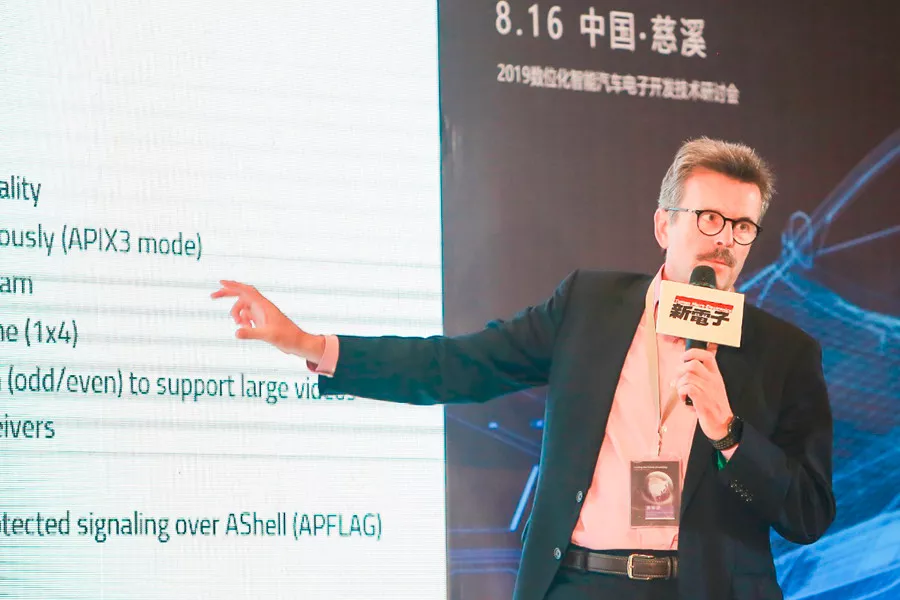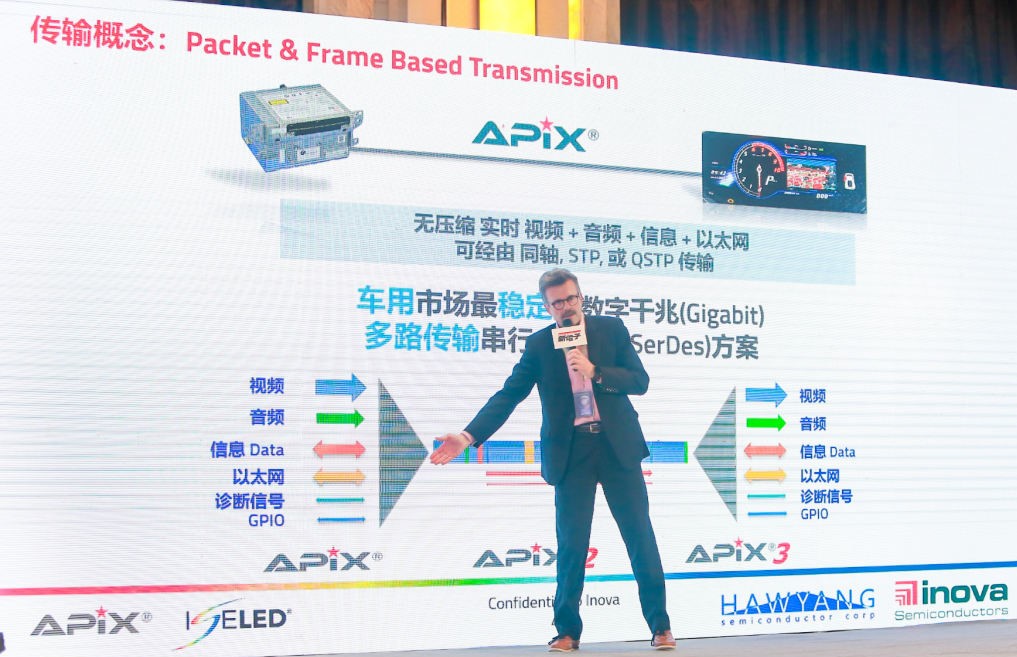 Hawyang Semiconductors is the designated logistics and technical support partner for
Inova Smeicondutors
in China. For any inquiry regarding
Inova Semiconductors
,
APIX3
, or
ISELED
, please feel free to
contact us
.
Mailbox:
automotive@hawyang-semi.com